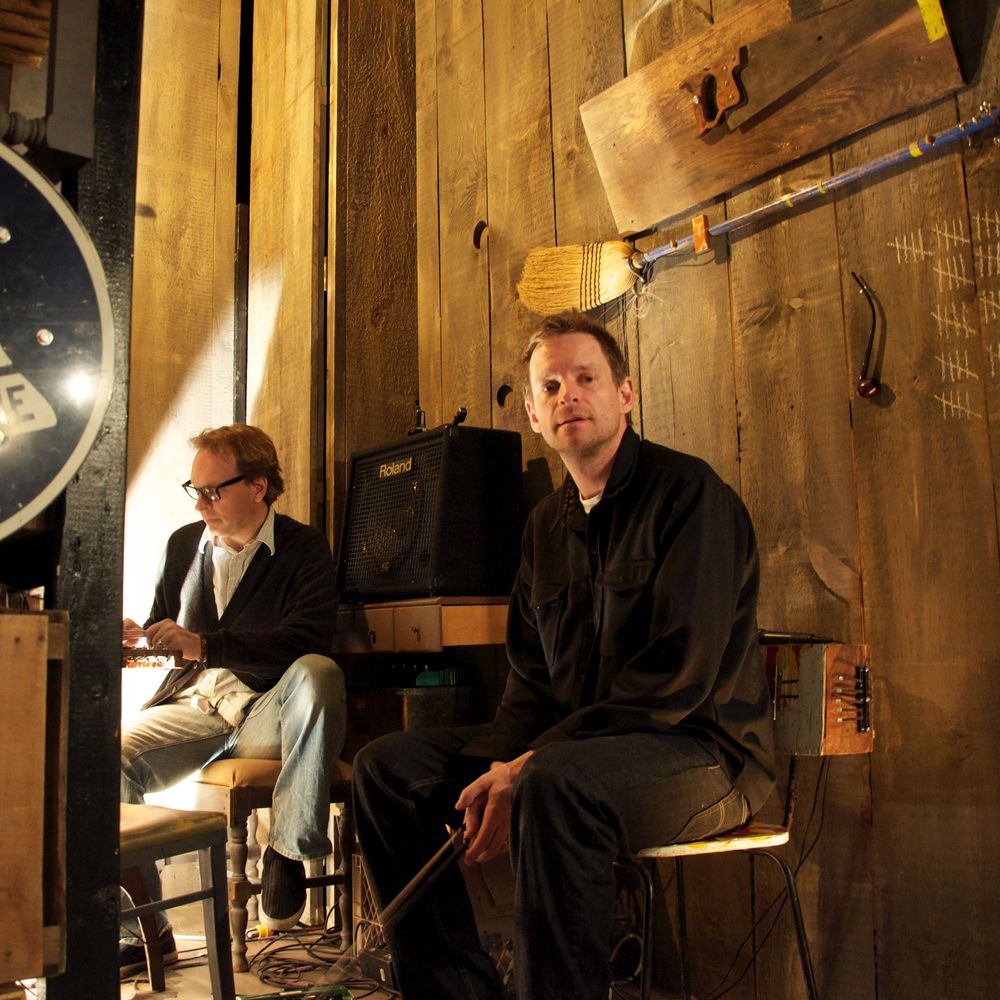 Brothers Latham and Shelby Gaines are an art-music duo who record, perform, and exhibit under the name GAINES.
They transform found objects into amplified sound sculptures.
Their work straddles theater, art, performance, and film scoring.
Recent work includes the film score for The Kid directed by Vincent D'Onofrio and starring Ethan Hawke, Chris Pratt, Dane DeHaan, Jake Schur and Leila George.
Their original score (and performances) for Ethan Hawke's Off-Broadway revival of Sam Shepard's, A Lie of the Mind earned the Gaines brothers a Drama Desk Award nomination for 'best music in a play'.
"

The live music by brothers Latham and Shelby Gaines is evocative enough to be a Shepard character all its own."
— Newsday
"

The music, composed and performed onstage by Latham and Shelby Gaines, on improvised instruments whose homespun sound carries a sense of the elemental..."
— The New Yorker
"

Graceful, ghostly assists from ambient art-music duo GAINES..."
— New York magazine